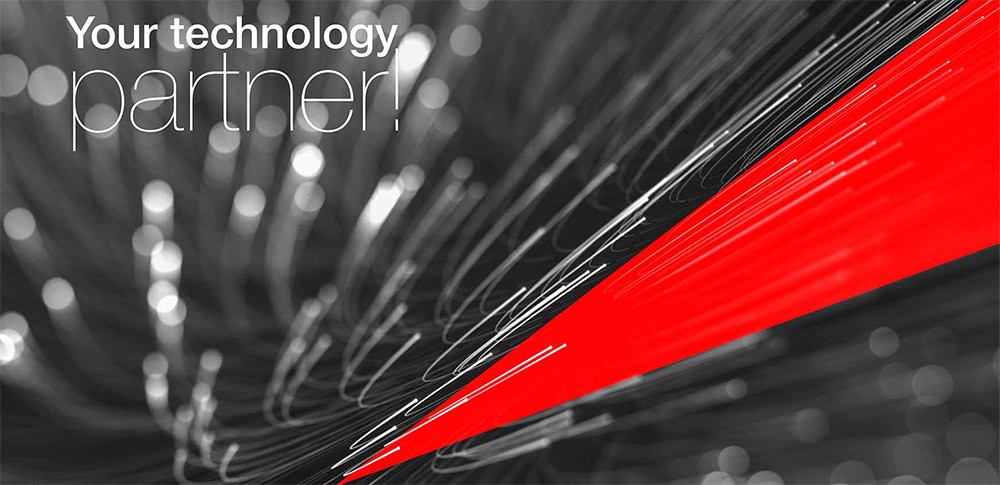 MAJAR - MATZARIDIS Bros SA is one of the largest distributing company of several world leading brands for South East Europe and we maintain an extensive network of business partners and sub dealers throughout 32 countries with dynamic local channels networks. Our Group specialized on three divisions and assist different market segments including wholesale and retail, on b2b and b2c basis, however we are also registered and certified supplier of all major World Organizations globally (Profit & None Profit, Army and others), and assist Contract Tenders on project basis.
MAJAR – MATZARIDIS Bros is operating since 1978 and today is considered one of the leading distribution companies specialized in digital technology!
MAJAR – MATZARIDIS BROS SA is the Holding company of our Group companies and divisions. Our headquarters are based in Thessaloniki Greece.
Based on our extensive experience on the rapidly growing audiovisual and multimedia market, MAJAR has well positioned itself in the Greek and wider Balkans region and hence has experienced astonishing growth in its export activity. MAJAR exports and distributes through an extensive channel of sub distributors and dealers within Greece, Albania, Belgium, Bulgaria, China, Croatia, Cyrpus, Denmark, Esthonia, France, United Kingdom, Germany, Netherlands, Hungary, Iceland, Israel, Italy, Latvia, Malta, Poland, Romania, Slovakia, Slovenia, Spain, Serbia, Switzerland, Turkey, Netherlands, United States of America...and more!
Digital technology is one area MAJAR has specialized in over the last two decade. Long-term cooperation's' and strategic alliances with some of the world's Consumer Electronics market leaders. MAJAR Exclusively distributes Philips Professional & Hospitality Monitors, AEI Communications, Infomir, Edbak, Aavara, Multibrackets, VU+, Wesco, Awarts, AMBER, BALM and more.
We also maintain master dealership and we are one of the largest distributors for SAMSUNG, LG, PHILIPS complete product range of items including BLACK (TVs, Professional Monitors), and WHITE Household appliances products!
MAJAR has its own channel distribution which is currently accounts more than 1.600 sales points throughout Greece including all major Retailers in Greece and Balkans, and we are constantly growing in terms of market size, turnovers and volumes. We cooperate with majority of large retailers in Greece. MAJAR is well known by most of the European as well as Asian manufacturers, and it accounts a respectful market share in the Greek and wider Balkans markets.
Corporate B2B division is handling the presale and actual sales of Hotels, Hospitals, Restaurants, Wine Bars, Cellars, Conference Centers, Auditoriums, Banks, Insurance Companies, Shipping & Fleet Management Companies offers an one stop shop solution on products and services we can offer, from world leading brands – and based on our enriched product portfolio we gain market share and enlarge our customer data base. Since 2013, a division for Integration was established in order to assist Corporate clients vertically, and it has been expanding rapidly ever since!