19 July 2023
Philips Tableaux ePaper Displays: Power-Free Digital Signage for Versatility and Sustainability
In an era where sustainability and flexibility are paramount, Philips Tableaux ePaper displays redefine digital signage by offering power-free, eco-friendly solutions. These game-changing displays not only digitize paper-based signage but also replace traditional digital models with ultra-clear, easily updatable technology. With the ability to operate without power when displaying content and requiring minimal power for updates, Philips Tableaux ePaper displays bring unparalleled versatility to various industries and spaces with limited power supply options. In this article, we explore the key features and benefits of Philips Tableaux, showcasing its potential to revolutionize the world of digital signage.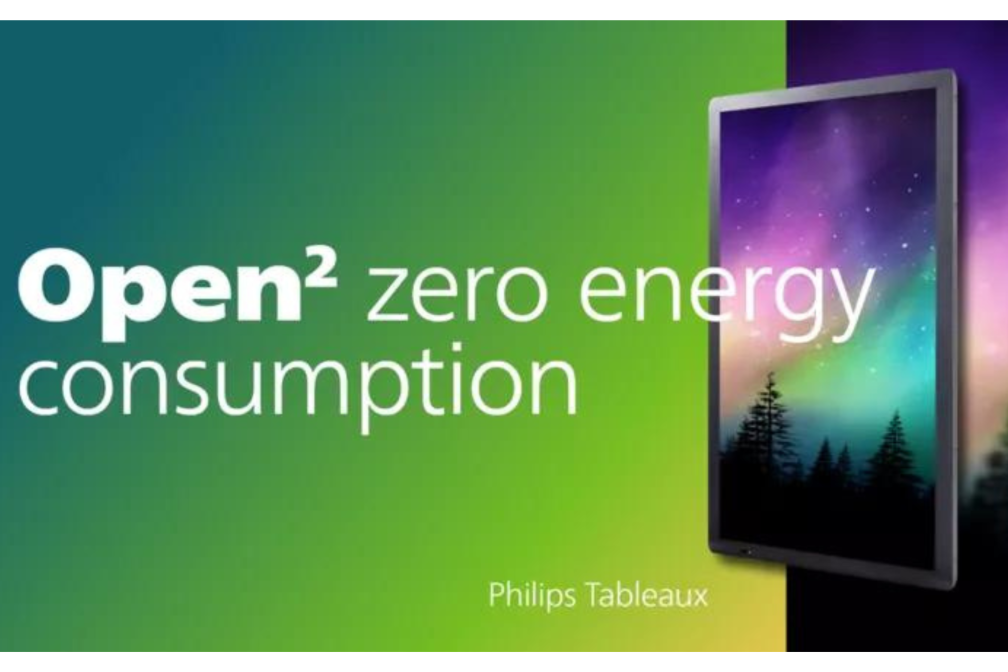 Power-Free and Sustainable Technology Philips Tableaux introduces a new era of display technology by offering power-free digital signage to businesses worldwide. Leveraging advanced colour ePaper (ACeP) technology, these displays consume zero power while displaying static images in an impressive range of 60,000 colours indefinitely. With this sustainable solution, businesses can achieve vibrant, eye-catching content without any electricity consumption.
Operational Brilliance and Versatility
Full-Colour Display: The Philips Tableaux ePaper displays provide a full-colour, sunlight-readable, and antiglare viewing experience without the need for a backlight. The vibrant display ensures that content remains clear and visible even in challenging lighting conditions.
Sustainable Performance: Equipped with an Android System on a Chip (SoC), the Tableaux displays offer versatile solutions and secure remote management options. Businesses can easily update and manage content across multiple displays, optimizing their performance while reducing energy consumption and waste.
Future-Proof Technology and Cost Savings
Sustainable Business Future: Philips Tableaux ePaper displays represent a step towards a sustainable business future. By replacing traditional paper posters with colourful, power-free digital signage, businesses can reduce energy consumption, minimize waste, and enhance their environmental footprint.
Cost-Effective Ownership: With the lowest cost of ownership, Philips Tableaux ePaper displays deliver on return on investment (ROI). By saving on energy, time, and resources, businesses can achieve long-term cost savings while benefiting from the longevity and reliability of these displays.
Easy Content Loading and Portability
Advanced Colour ePaper Signage: The Tableaux displays offer the most advanced colour ePaper technology, enabling content to be displayed in an impressive range of 60,000 colours. This feature ensures eye-catching visuals and clear messaging, capturing audience attention effectively.
Hassle-Free Content Management: Featuring 16GB of internal memory, Philips Tableaux ePaper displays simplify content loading. With USB, LAN, or WiFi connections, businesses can easily upload new static content, eliminating the need for complex setups or extensive technical knowledge.
Low-to-No Power Consumption: Ideal for environments with limited access to power, Philips Tableaux displays are highly portable and flexible. These displays can be positioned and repositioned effortlessly, providing colourful static content similar to traditional paper posters but without the environmental impact and time wastage. Power connection is only required when loading new content, ensuring efficient power consumption.
Philips Tableaux ePaper displays represent a groundbreaking solution for power-free, eco-friendly digital signage. With operational brilliance, sustainable performance, and future-proof technology, these displays offer businesses a versatile and cost-effective signage solution. Embrace Philips Tableaux to showcase vibrant content, minimize energy consumption, and contribute to a sustainable future, all while captivating your audience with visually stunning messaging.